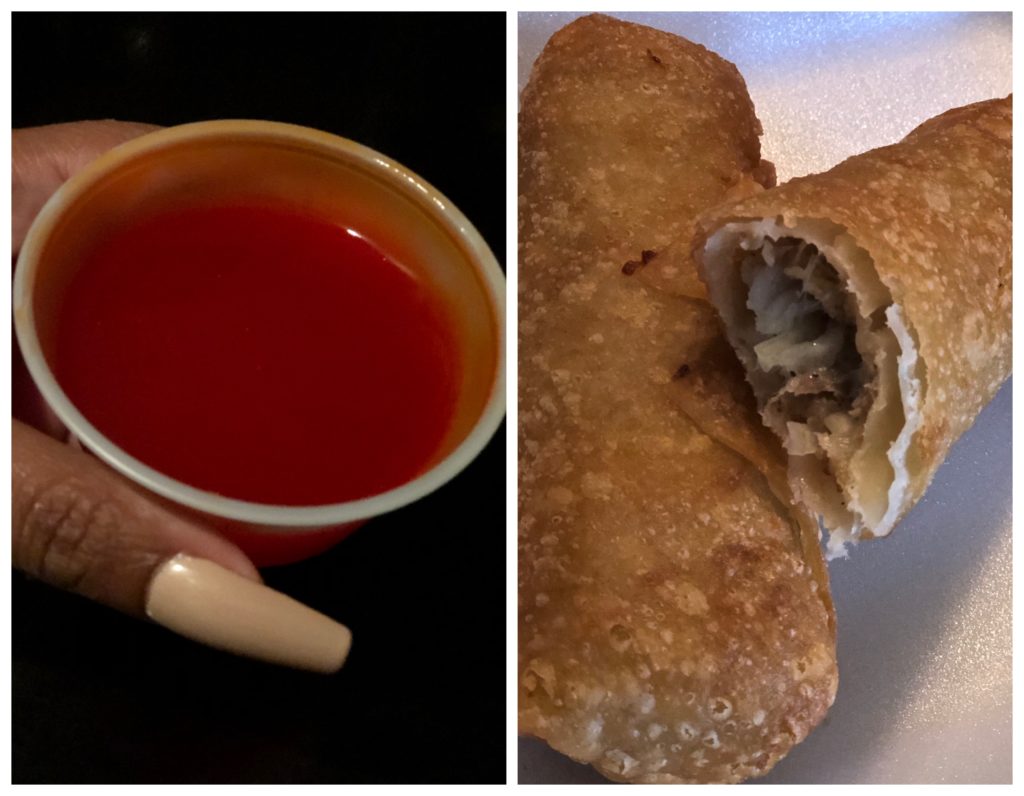 HOME SWEET HOME
Wings
Mumbo sauce
Steak n' Cheese Egg Rolls
---
Every time I go home, I ALWAYS stop by a carry-out *pronounced curry out* to get my favorite snack in the world !!! 
My usual order: Wings (3), steak n' cheese egg rolls (2) and of course, MUMBO SAUCE !!!
If you're a DMV (DC/MD/VA) native or have had the opportunity to try this sauce then you know EXACTLY why this is a must. Now, if you haven't tried mumbo sauce, I feel sorry that you have to go through life not knowing greatness, HA ! You will just have to visit the DMV and let your tastebuds enjoy this glorious sauce. 
Mumbo (sometimes spelled Mambo) sauce, can very in taste depending on the carry  curry out. In my opinion, which you should take into heavy consideration since i'm from here and a Foodie is best from either DC or MD.  I haven't found a good carry curry out spot in VA but i'm sure one day i'll discover it. 
… FYI, there's a guarantee I will side eye you if you don't drizzle mumbo sauce on your wings. 
No. 1 China
6376 Coventry Way
Clinton, MD 20735
*multiple carry out locations*
⌈Photos: Foodieventurer⌋