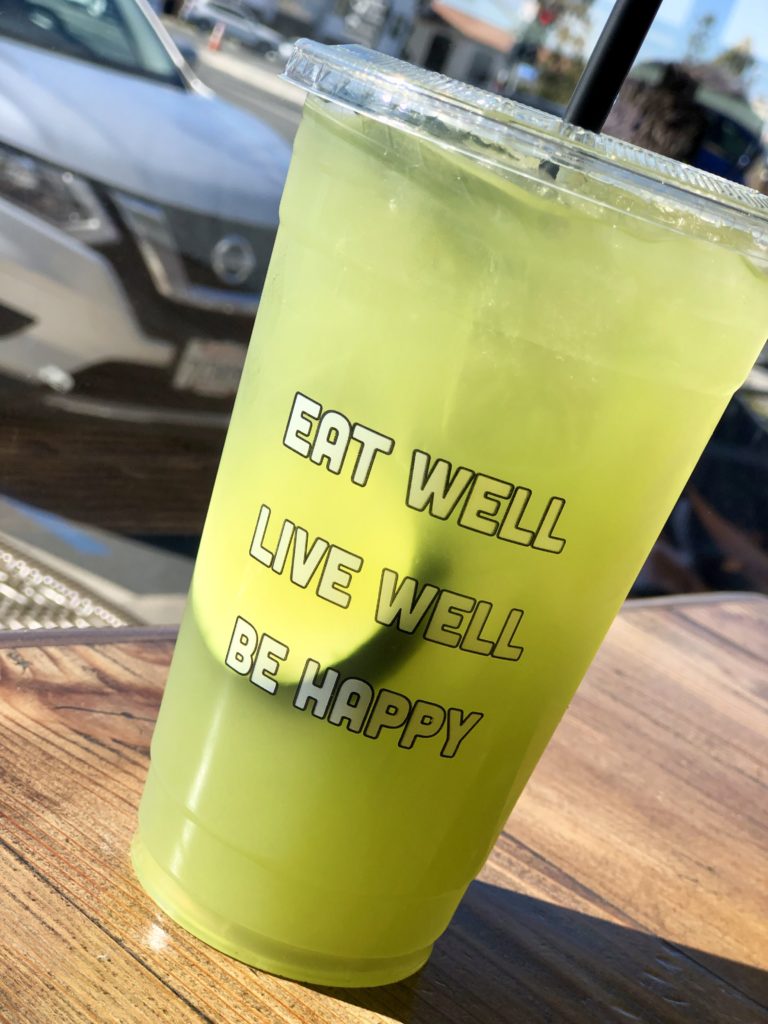 SURF W/ A LIL BIT OF TURF
Ahi Poké Super Bowl

ahi tuna, cucumber, scallions, wakame salad, roasted sesame, furikake, rabanitos and cream wasabi

Cucumber Cooler

fresh cucumber juice with honey, squeezed lemon and raw sugar

Gogi Tacos 

medium well steak, chipotle crema, roasted corn, cilantro and cotij
---
LISTEN ! When I tell you that this food gave me LIFE, I am not exaggerating !!!
I started off with the Gogi tacos, that has a sweet and spicy flavor from the combined toppings. The steak was seasoned, cooked perfectly and not chewy. The ahi poké bowl was a refreshing twist on the many poké bowls I've tasted. I'm not a big fan of wasabi, however their unique cream wasabi sauce set the poké off just right !
Finally, in between bites of deliciousness, I washed it all down with the 'cucumber cooler' which served a balance of refreshing and semi sweetness. I honestly don't remember breathing while eating this meal. I inhaled everything and have no regrets !!!
Rabano
2516 Pacific Coast Hwy
Hermosa Beach, CA 90254
⌈Photos: Foodieventurer⌋